Staying competitive requires you to continually innovate and optimize your business strategies to meet market demands. Your technology should do the same.
MetaOption has successfully executed various upgradation and migration for Microsoft Dynamics. Upgrading your business solutions doesn't have to be painful. MetaOption has tools and services designed to simplify and automate the process for reduced time, effort, and cost in upgrading. Whether it is about implementing a small technical upgrade or installing a whole new set of features, we have the required technical expertise to solve all your business problems at ease.
Our technical consultants have deep expertise in technology who leverage it whether on-premises applications, on cloud applications or on the hybrid model to enable a seamless business process for our clients. We ensure that the applications we implement for our clients are used by all end users by ensuring our unique "user adoption focus" from day one by involving them in the project life cycle of application implementation.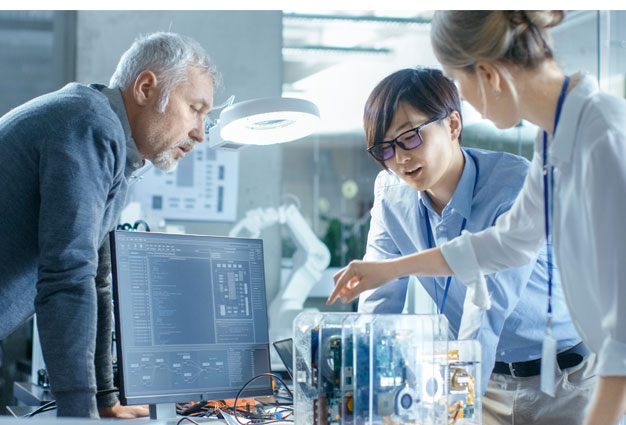 Build a Common Data Platform by Integrating All Your Core Systems
How should you modernize your technology? The answer might be as simple as adding a new app, or as multifaceted as moving to a new ERP system. Whatever your path, we can help your business bring your ERP, CRM and other core systems together.
Modernize Your Business, Not Just Your Technology
We analyze your needs first so we can match the right solution to your existing pain points and goals.
Comprehensive, Real-Time Visibility
Get ahead of disruptions and surprises, accelerate your processes and plan more effectively with
reliable, up-to-the-minute insights.

More Profitable Growth
Expansions, contractions, mergers or acquisitions require an integrated ERP, with added capabilities such as inventory and service management, to keep your business profitable.

Integrate Systems and Workflows
Having your data and workflows in different places can slow down your business's response to threats and opportunities. But a migration project can bring your CRM, ERP and other systems together. The result? Faster processes and higher accountability.

Replace End-of-Life Applications
Outdated hardware and software can cause your business to fall behind your competitors, especially when tech support ends. Remaining competitive in today's digital economy calls for modern systems configured for on-premises, Cloud or hybrid architectures.

Count on Constantly Updated Applications
Your business doesn't have to wait years for an update. Our Cloud-based ERP solutions automatically update your software every six months.
Accurate, Accessible Data in One Place
Replace your spreadsheets and siloed information with unified operations, customer and finance data. Pulling it all together makes your data easily available for more strategic analysis and forecasting as well as artificial intelligence-assisted automation.

Adaptable and Scalable Systems
As your business grows, finance and compliance requirements become even more complex. Cloud ERP can help your business adapt and scale quickly while providing always-on access to accurate data.

Higher-Quality Analysis, Insights
Whether you want to move off your legacy ERP or just move your ERP data to the Cloud through a secure container, we'll help you improve your data quality so it's available for analysis, process automation and critical insights.

Less Maintenance, More Independence
By putting ERP in the Cloud, you can reduce your IT maintenance and give your IT team time for more essential work. Our experts will help you find the best solution, whether it's within the Microsoft Dynamics 365 family or NetSuite.

Secure and Compliant Processes
Automatic, twice-yearly software updates can mean more compliant systems and reporting. And we'll help you implement automation and better controls with the security of our public, hybrid or private Cloud solutions.
Better Control With More Agility
When you modernize your ERP solution, accurate and current data on your operations, customer demand and
suppliers is effortlessly within reach.

Align Production to Demand
Control costs and deliver more responsive customer service with our ERP Cloud capabilities. Gain deeper insights into demand signals, and benefit from a more agile supply chain.

Create a Customer Feedback Loop
Access the latest customer insights. Whether you're adjusting production or developing product or service solutions, immediately apply those insights using integrated applications across product and customer life cycles.

Improve Inventory Accuracy
Disparate systems, mismanaged warehouses and a lack of standardization can fog up your inventory visibility. Your inventory numbers will always be accurate and up to date with a common data service operating in your system.

Tighter Control, Better Efficiency
As we determine how to best configure your applications, we can also suggest ways to use your technology to make your processes more efficient or add tighter controls.
Control Costs and Meet Dynamic Service Levels
Cloud modernization not only reduces your business' need for hands-on technology
services but also your costs. With a Cloud system in place, your users have more
self-service capabilities, giving your IT teams time to focus on delivering bigger-picture benefits.

Benefit From Cloud Services
Moving your data to Cloud services brings immediate benefits across your entire organization: Your users will see faster processing and task automation and have more confidence in their assessments and decisions.

Standardization, Not Customizations
Move your users from many systems to a single, standardized system configured to work well for everyone. Since no one has to play gatekeeper for a set of core data or capabilities, you'll see increased agility.

Protect Against Data Loss
Even Cloud-first organizations may need solutions for maintaining data that meet compliance and privacy regulations. We can help configure your applications and software environment, so you experience the benefits of Cloud while protecting your data.

Support for Distributed Work
Outdated on-premises applications can cause chaos. Modern Cloud technology can effectively support your growing workforce of remote employees, field workers or customer-facing reps.
Aiming for Higher Satisfaction
All your business divisions can be aligned as they serve internal and external
stakeholders with integrated CRM and ERP systems.

Improve Customer Engagement
By analyzing real-time interactions, your business can provide timely responses across channels and more effectively engage with your customers.

Identify the Right Resources
Improve your organization's ability to match resources. Find where they'll drive the most business benefit with unified finance and operations information.

Easily Scale Service Offerings
Reduce the time it takes to catch up to business growth. Align your data-driven analysis and planning functions and save on capital expenditure costs by adding Cloud-based capacity.

Align Services to Your Goals
Cloud solutions can bring more agility to your business. Modernizing with the Cloud makes it easier for your client services staff to stay aligned to your business objectives because core functions are working with integrated data and workflows.
The Right time for Dynamics 365 Business Central Migration and Upgrade Services is Now!
Migrating your functions and operations to altogether a new technology can seem like a daunting task. But, innovation and embracing change are inevitable as in the bigger picture, you will reap great returns. With our methodology and technical expertise, we make the entire process quick, affordable.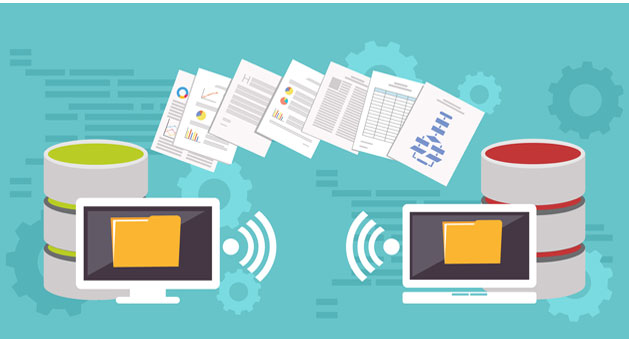 Data Migration
One of the biggest challenges that most companies face and practically dread is the draining of data and information in the process of migration. It often occurs that the post-migration situation becomes chaotic due to the incompatibility of storage formats. At MetaOption, we focus on the transition to being smooth. There is an end-to-end implementation with a stepwise approach after thorough assessments of your present deployment and goals.
Mitigate any additional investments for customizations and setups.
Manage inventories, finances, human resources, sales, and marketing in a modern way
A single point of access to all projects, vendors, customers, and employees.
Your work does not halt even in the transformation. Work endlessly.
Configure the system for security and authorization.
Receive continuous support for the implemented solution.
Make the most of your business by carrying out a
Dynamics 365 upgrade assessment today!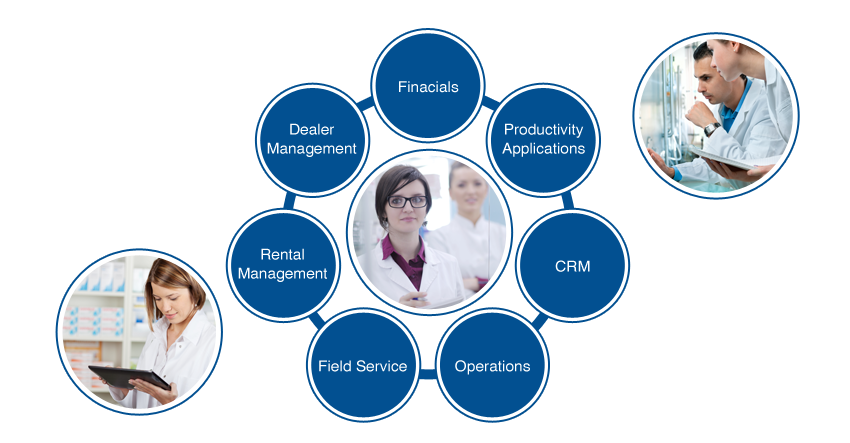 Let's work together to create positive change in your business
Get in touch to find out how MetaOption can assist you and your business today