Integration that can measurably boost ROI
Despite years of investment, many Pharmaceutical companies still find themselves operating in silos. Nowadays however, witnessing the disruptive events to which the Drug Makers are confronted, the golden age seems to irremediably head towards an uncertain future. The system as a whole is in fact in transition and faces several ecosystem disruptions. Challenging regulatory environments, tougher competition, pricing erosion, and aging business models all pose significant threats. Regulation is country specific and concerns every aspect of the business-like intellectual property, research and development, pricing, distribution, and commercial policy.
MetaPharma provides the most comprehensive system integration services that seamlessly consolidate disparate technology products and applications, including legacy platforms, can significantly reduce IT complexity and maximize firms' ROI. MetaPharma offers end-to-end solutions in ERP, Analytics & Information Management (AIM), Middleware and Infrastructure Management as part of its System Integration Services. We help our clients achieve business agility and process efficiency by providing advanced functionality for traceability, lot tracking, regulatory compliance with the DEA, FDA and DSCSA, EDI integration, barcode scanning and warehouse management with business imperatives. Our industry-specific software engineers handle all of your challenging integration obstacles, including architectural design, testing, debugging, and execution.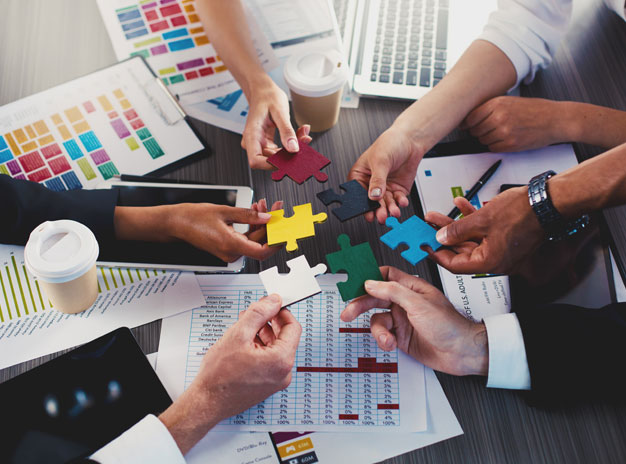 Specialized System Integration Services
Data Integration Services
We design automated integration services for merging data in disparate applications, file formats, and Database Management Systems (DBMS), consolidating business processes, and knowledge bases while ensuring complete data integrity during transfer. Our developers integrate multiple data types and business logic schemas using extra-transform-load (ETL) best practices, as well as proven version control protocols.
Enterprise Application Integrations
Our system integration specialists provide Enterprise Application Integration (EAI) solutions, facilitating seamless communications between mission-critical business platforms. We have experience providing integrations for platforms that handle content management (CMS), accounting, enterprise resource planning (ERP), customer relationship management (CRM), business intelligence, reporting and analytics, and digital marketing.
API Integration Services

Our software developers utilize networking best practices when integrating custom-built and third-party APIs. The APIs that we build, integrate, and customize add web service functionality to mobile and web applications, and seamlessly synchronize data formats across various applications.
Service-Oriented Architecture
We develop enterprise-wide Service-Oriented Architectures (SOA) that are designed to deploy all services related to business processes, technical tasks, and data access using the same business logic interface and integration services. We construct every SOA to be optimized for rapid data retrieval, web service interoperability, reusability of integrated systems, and loosely coupled system independence.
Our custom IT system integration services
We analyze your business models and IT infrastructure to deliver the most effective solution. Our goal is to improve the datum quality and consistency inside your organization and increase compatibility across disparate software applications.

System analysis
Each project starts with a comprehensive analysis that serves a basis for further solution design and architecture, time and cost estimations. Our IT integration services are aimed at identifying the project's business challenges; based on findings, we offer the respective technology solution.

System assessment
After the analysis stage, you get comprehensive documentation with detailed recommendations and offered solutions. The latter is built to increase agility, reduce costs for IT maintenance, and improve data quality.

IT modernization
We deliver IT infrastructure modernization services as part of system integration or legacy application modernization services. Our experts will explore your current IT landscape to prepare it for a smooth integration process.
Solution design
We deliver custom software development and implementation services for integration purposes. Based on functional and non-functional requirements, our specialists will create software requirements specification and confirm it with you.