Prioritize your Company's Data & Network Security
It is mandatory for every organization to avail of Managed Security Services and regulates certain security and Compliance Service policies for the well-being of their network and data protection. Many corporates thereby engage in implementing many compliance risk management solutions or other IT security consulting and compliance services.
It is difficult for a company to single-handedly deploy, maintain, and protect all of their implemented technologies adhering to the norms, applicable standards, codes, IT security consulting service regulations, and laws. This is where professional help from IT Security and Compliance Services experts like those at MetaOption Solutions comes in handy. We not only implement information security management systems(ISMS), but we also carry in-depth compliance solutions assessments.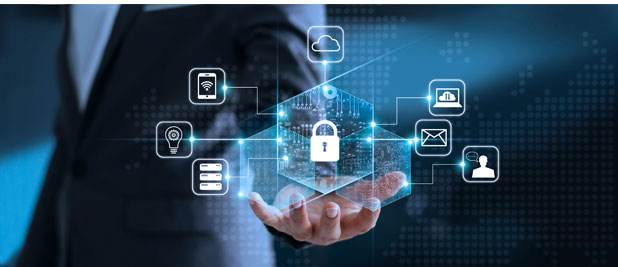 Features of our IT Security and Compliance Services
Automation of Security Assessment
You can expedite the compliance risk management solutions regulation process by introducing the latest technologies that rule out the manual ways of audits and assessments.
IT Infrastructure Review
A weak network structure can put a lot of things at stake for your company including losses of both intelligence and money. A close audit can identify vulnerabilities and secure them.
Vulnerability Assessment
Corporates are often at the receiving end of many cyberattacks and security breaches. Just installing a licensed firewall is not enough you need to proof your servers and systems from attacks.
Stay Updated
We follow the best practices in helping your governance and meeting your compliance risk management solutions goals by making use of the latest technologies and implications providing you an edge over competitors.
Comply with Regulatory Mandates
It is often difficult to assert compliance risk management solutions with all policies. But, with MetaOption Solutions, you can freely work with frameworks like NIST, HIPAA, ISO, PCI, FISMA, FFIEC, GDPR, and many others.
Expert Help
Receive help from IT Security and Compliance Services experts who are dedicatedly working for you. With many cloud-services now in the picture, Security has become the foremost aspect to prioritize.
IT security management services that we provide
Benefits of Security and Compliance Services
No losses
You do not have to face unprecedented attacks where you end up losing data, money, or both. You also do not face any govt. penalties.
Stronger Network
You have complete control over who accesses what information and can retract it at any point in time in a hassle-free way. Our information security management by our IT Security and Compliance Services experts shall help you with this.
Layered Security
Only a professional team can help you implement an exhaustive layer of security that is ready to tackle any latest form of cyberattack.
Data Backups
Preserving and storing data that is ready for access anytime anywhere is a big challenge faced by many corporates that can be easily solved by experts.
Brand Advocacy
When you are abiding by all the laws and regulations, your clients trust in your services and products.
Enhanced Productivity
With no time wasted in security setbacks, you will observe traction in the way you serve your customers.