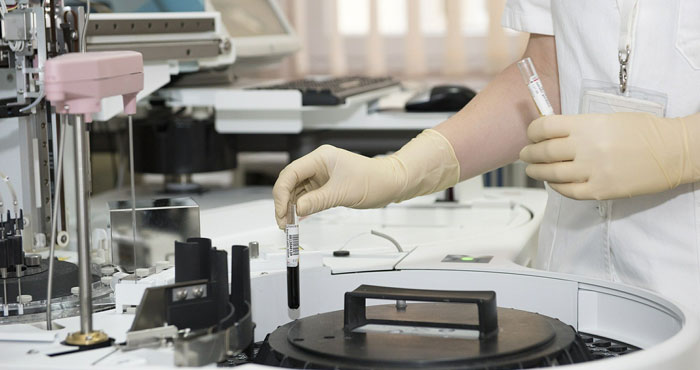 In the current situation, with the COVID-19 pandemic still being an imminent threat, all the major and minor industrial sectors are undergoing massive changes. The same goes for the pharmaceutical manufacturing industry, which is facing more business challenges than ever before. All over the world pharmaceutical industry already finding it hard to keep pace with the changing regulations, quality control requirements, radical healthcare reforms, and more.
Manufacturers need to differentiate themselves
As per the current situation, pharmaceutical manufacturing businesses need to differentiate themselves in order to be out of the box. They need to improve their current operational practices, streamline their processes, maximize operational efficiency to reduce costs, and win consumer loyalty.
To achieve this, pharma manufacturers need to have a system in place that offers streamlined workflow, data-backed analytics, and centralized management and facilitates agile decision-making. A system, that helps reduce cost, and improve the manufacturing processes, patient safety, hygiene standards, etc., too.
Meta-Pharma: ERP software to the rescue
In these demanding times, the manufacturers need to put in place a robust IT infrastructure that among other things. Meta-Pharma, a robust ERP software for the pharmaceutical industry integrated with the Dynamic 365 Business Central emerges as the system that controls, connects, and integrates all the departments, and internal processes, and automates all the key functions such as planning, procurement, inventory, production, and BI.
Moreover, it also helps manufacturers keep track & trace sensitive operations across organizations, such as compliance, expiries, quality, formulation, costing, and more. This enhances transparency in operations and facilitates the smooth functioning of the entire pharma manufacturing unit. To know more, ERP software plays for pharmaceutical manufacturing businesses through its different modules.
Formulation Management
Formulation holds great significance in the pharmaceutical manufacturing industry, and pharmaceutical ERP software plays a crucial role in managing it.  It helps manufacturers to manage all the essential aspects of formulation, including storing, retrieving, and revising every formula used in the business.
Regulatory compliance
The pharma manufacturers must always keep updated themselves about the latest industry, and compliance standards as well as policies. A Pharmaceutical ERP software helps in this regard, as it comes with a dedicated module to manage comprehensive regulatory compliance. ERP for pharmaceuticals ensures that the pharma companies adhere to all the local & global regulatory compliances such as the FDA CFR 21 Part 11, and also other requirements, and perform regular audits.
Quality Control & traceability
Manufacturing pharma products that meet the highest quality standards, and are completely safe and fit for consumption, is one of the top priorities for pharma manufacturers. To ensure this, a Pharma ERP solution with stiff Quality Control (QC) & traceability functionalities ensures full conformance with expected results by allowing tracing & tracking of the ingredients. It enables swift product recalls through its bi-directional traceability functionality.
Permits production as per cGMP norms
Manufacturing operations in a pharma company must be conducted as per the cGMP norms, and a pharma ERP software ensures it. It allows the manufacturers to maintain the pre-production records in the MBR, so as to check if the production is done as per the set industry standards.
Ensures data security
Data security is of paramount importance for pharmaceutical manufacturing businesses, Pharmaceutical manufacturing ERP software offers a wide range of stringent security protocols such as access controls, data encryption, audit trails, and electronic signatures and passwords, among others, to ensure that the fatal security breaches remain at a bay.
How it improves Supply Chain efficiency and Distribution
The challenges of increased market demand and stricter legislation increase the demand for more efficient, flexible, and specific Pharmaceutical SCM software. Today, Pharma distributors must have to move products to their customers an exact time or faster while maintaining lower inventory levels. Also, Meta-Pharma – Pharmaceutical ERP software helps to improve supply chain management, customer relations, vendor agreements, identification of slow-moving, and out-of-stock items, and inventory data.
For more information and a tailored demonstration contact us at Meta-Pharma.