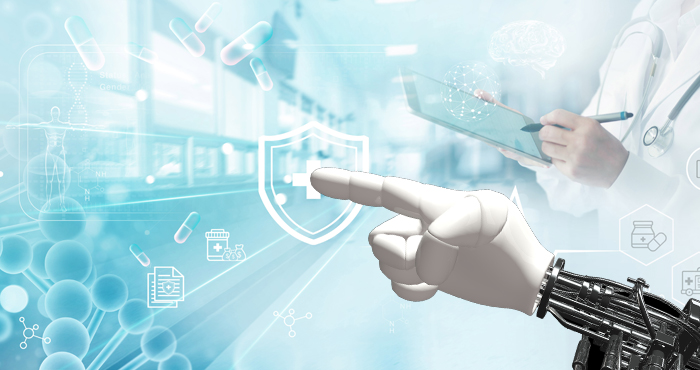 The pharmaceutical industry has long relied on cutting-edge technologies to assist to deliver safe, reliable medicines to the market. With the recent pandemic, it's become more important than ever for pharmaceutical companies to urge vaccines to the market faster than ever before. Artificial intelligence (AI) plays a critical role in the pharmaceutical industry and consumer healthcare business.
Most of the pharmaceutical companies have tied up with others for the partnership to determine the decision appropriately about whether to adopt the technology or not. They also determine what technology can neutralize the pharmaceutical industry for the patient's cure.
Here's how Artificial Intelligence makes an impact on Pharmaceutical Industry
You need to know that how the Application of AI works.
Pharma Analysis System – It analyzes the system to rectify the errors and inefficiency.
Required language Processing – It helps the systems to understand and interpret human language and its writing. It also outlines the appropriate step for evaluating and managing patients with multiple illnesses.
Repetitive Tasks – Just like the data entries and lab test analysis, it clears up the more complex and urgent tasks to interact with patients.
Data Management – Manages the information including all the medical records.
Medical Consultation
– Artificial Intelligence applications will develop to provide medical advice based on the database analysis of the symptoms of the patients and their medical history.
Medication Management – Sensor or mobile app usage, the patient's medication can be monitor in real-time by Artificial Intelligence. It is especially important to those patients in whom adherence is an issue and for the clinical trials.
Also, most pharmaceutical companies have tied up with others for the partnership, Meta-Pharma is an ERP Solution for Pharmaceuticals Industry built on Microsoft Dynamics 365 Business Central. It includes robust accounting and inventory management features and advanced functionality. Which work for traceability, lot tracking, regulatory compliance with the DEA, FDA, and DSCSA, and warehouse management. These features work together to automate processes and grow your business, increase transparency, and aid in regulatory compliance.
For more information and a tailored demonstration contact us at Meta-Pharma.