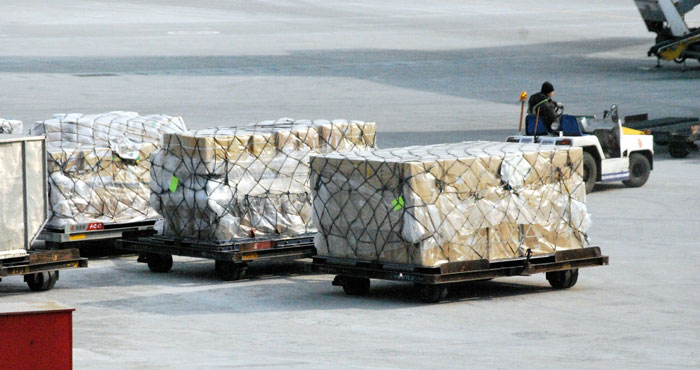 The Pharmaceutical Supply Chain in 2021 will require Robust Solutions
Pharmaceutical SCM has become more unpredictable and basic in current digital world situation. It holds the life-saving guarantee of individuals and demands the participation of distinct partners. It includes pharma manufacturers, distributors, wholesalers, customers, and regulatory agencies. Notwithstanding COVID-19, supply chains have significantly been disrupted owing to nation-wide limitations all around the world. This supply chain disturbance has left challenges in the pharmaceutical industry, require to reexamine supply chain management and robust solution.
The challenges of increased market demand and stricter legislation increase the demand for more efficient, flexible, and specific Pharmaceutical SCM software. Today, Pharma distributors must have to move products to their customers an exact time or faster while maintaining lower inventory levels. Also, Meta-Pharma – Pharmaceutical ERP software helps to improve supply chain management, customer relations, vendor agreements, identification of slow-moving, and out-of-stock items, and inventory data.
Here are some trends shaping the pharmaceutical supply chain in 2021.
Latest technologies will boost Supply Chain Efficiency
As advancement of technology are steadily on the rise, it will help pharma companies to manufacture and convey more extensive and more complex range of medicines. Integrating AI and machine learning technology during drug discovery can substantially stimulate go-to-market time for new medications. The execution of DSCSA (Drug Quality and Security Act) orders has opened up the best approach to turn the traditional pharmaceutical supply chain towards digital.
Rise in use of ERP and WMS in Pharma
Pharmaceutical companies are expanding their use of ERP solution and WMS software. From companies like Microsoft to further development of the overall business, including the supply chain. Software add-ons automate many previously manual tasks, such as inventory optimization and shipping solutions, Meta-Pharma.
Increment in rise of Sustainable Packaging
Eco-friendly endeavors in pharmaceutical packaging are a crucial step to lessen the waste during drug manufacturing. Sustainable packaging will significantly reduce plastic usage in packaging design and decreasing carbon impression across the packaging supply chain. Sustainable packaging is typically designed to utilize materials that slightly affect the climate. This kind of packaging can be reusable or recyclable that reduces dependency on the packaging that's used once. Like other businesses that find new, cost-effective ways to focus on sustainability, the future only depend on innovation in pharma.
Innovation Edge
Pharmaceutical companies today are actively looking for the following worldview. To convey the promise of improved medicines and gain a competitive advantage. Thinking predictive supply chain could bring the potential for a superior patient-caregiver experience. To empower the worth of such models, pharma companies must build advanced analytical models along with the ability to understand the causes and effects that will make their predictions successful. As the COVID-19 pandemic altogether affects each industry, it has transformed pharmaceutical supply chains. To explore any difficulties of this pandemic, organizations will need to have a look at robust solutions.
Meta-Pharma, a robust ERP software for the pharmaceutical industry integrated with the Dynamic 365 Business Central emerges as the system that controls, connects, and integrates all the departments, and internal processes, and automates all the key functions such as planning, procurement, inventory, production, and BI. Moreover, it also helps manufacturers keep track & trace sensitive operations across organizations, such as compliance, expiries, quality, formulation, costing, and more.
Looking to transform your pharmaceutical supply chain? Contact us today and get a free assessment with Meta-Pharma.