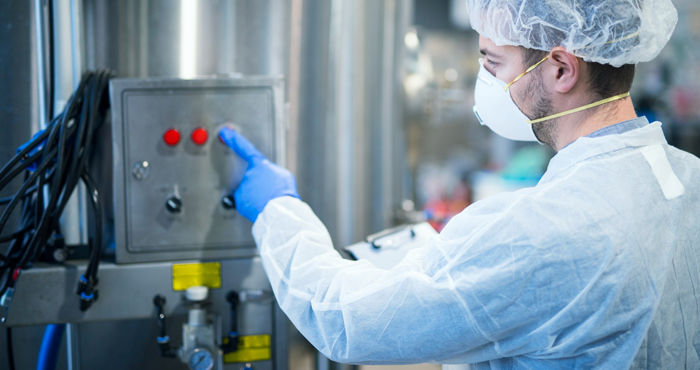 The pharmaceutical industry is one of the most uncertain industries in the business world. The reason behind this is the lot of major changes happening in the Pharma healthcare sector. Following up with the change in the market trends, global competition, regulatory requirements, and changes in pharma, pharmaceutical companies have to be kept themselves updated. Also, the certain increase in high-quality pharmaceutical product demand at a competitive price is forcing pharmaceutical manufacturers and distributors to come up with new strategies to improve efficiency and minimize cost. The most important solution to all these issues is implementing a Pharmaceutical ERP system. The system guarantees to streamline operation, syncing of all departments, and also maintain transparency in the business process.
Here are the benefits that pharmaceutical manufacturers can achieve from Pharmaceutical ERP:
Managing the production process
Production is one of the fundamental parts of a product-based business like the pharmaceutical industry. There are many features involve in a production process like maintaining the quality of products. This system comes with features that help in planning, responding to changes, managing production, and tracking batches of products.
Managing inventory levels
In a business, keeping up with stock levels is given the most extreme significance. It is perhaps the most difficult aspect for healthcare companies to deal with. It requires a lot of resources to manage stock efficiently. Meta-Pharma helps you to track inventory and prevent scrap material. It can distinguish material required for production, direct stock administration process, provide stock level reports, and set targets.
Handling distribution process
The products need to get conveyed after their manufacturing is done. It adheres to various procedures across the country, which makes it hard to manual track the entire distribution process. The reason is, it's taxing and contains a lot of human errors. What if you have pharma distribution software at your aid? Whereas, having an ERP system helps you with batch and lot tracking. This feature will trace the material batches from the time of the order to the time it will deliver.
In the event that you think about the current situation of the pharma industry, it is important to have an ERP system installed in the business environment. It helps in managing inventory, distribution, and manufacturing processes. Also, it streamlines the business operations of a pharmaceutical company.
Meta-Pharma is one of the best ERP software solutions for pharmaceutical manufacturers and distributors. Also, it ensures growth in productivity and simplification of operations to enhance profit generation.
For more information about Pharmaceutical ERP and to know how to implement it contact us at Meta-Pharma.