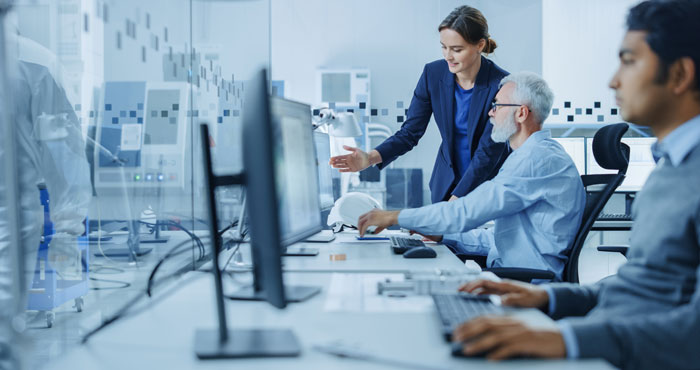 The pharmaceutical industry has a close connection with people's well-being and hence has numerous strict regulations to be followed. These are across different business functions like operations, research and development, distribution, finance, manufacturing, quality management, sales, and marketing. Thus, to become successful a pharma company has to follow all these rules and regulations. It requires a platform like Microsoft Dynamics 365 Business Central to ensure that their business is in right direction.
Let's have a look at the benefits Business Central provides for the pharmaceutical industry.
Regulatory Compliance
The major challenge a pharmaceutical company faces is that of complying with the various rules and regulations. Also, these compliance requirements, more often than not, change from one province to another. Business Central makes these compliances a lot easier to achieve. It contains multiple features and functionalities that help companies follow good automated manufacturing practices that result in quality output at each stage. Also, it helps lessen paperwork and increases the overall efficiency due to automated processes.
Accurate Inventory Management  
Dynamics 365 Business Central helps to manage your inventory across different places and regions. It helps you in balancing the batches of resources based on their availability and potency levels. It ensures the availability of all necessary resources at the right time and in the right proportion. Also, it helps you to determine which inventory to use and when, depending on different factors like shelf lives, storage conditions, etc. Which helps to provide an accurate picture of the available stock.
Data Security
This data is highly confidential, especially around resources, recipe formulas, and other research and development-related data. Business Central has security features like user-role-based access that ensures that your data is available only to the right set of people. Also, as it is a cloud-based platform and hence makes it possible that the right people can access the right information, anytime, from anywhere, and on any device.
Product Recall
Product recall, although undesirable, is an important part of pharma products. Dynamics 365 Business Central helps you to have a definite plan for product recall. Business Central comes up with tracking capabilities to monitor the item right from the early stage till fulfillment. This capability makes it easy for a business to identify the product within the supply chain and recall it accordingly.
Vendor Management
A pharmaceutical company may have vendors spread globally. Managing the vendors is essential for the business. Dynamics 365 Business Central has a vendor management module that assists businesses in ensuring timely payments, placing orders, tracking vendor supplies, and various other aspects related to vendor management.
As we can see, Microsoft Dynamics 365 Business Central offers numerous benefits for pharmaceutical industry. If you are interested to know more about Microsoft Dynamics 365 Business Central for your business, you may contact us today at Meta-Pharma.