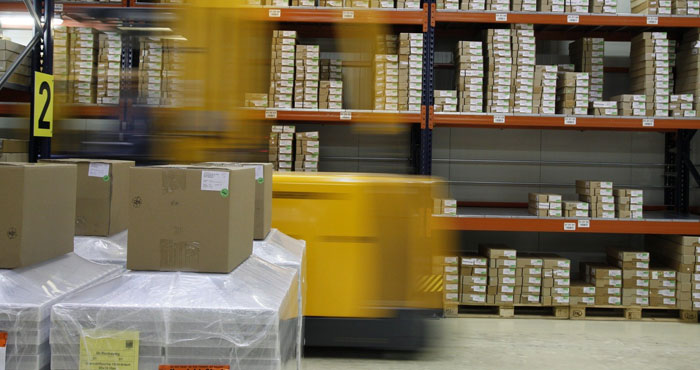 Moving with a 3PL (third-party logistics) provider model is common practice as businesses seek to exploit value throughout the supply chain. Instead of handling warehouse space, they use to pay a 3PL to handle the pick, pack, receipt, and shipping of product on their behalf. By doing this, the manufacturer ships products directly to the 3PL where orders are then fulfilled on behalf of the Wholesaler or Pharmaceutical Distributors.
This technique is basically for SMEs who do not wish to incur the costs associated with managing and staffing warehouse space, and for businesses that sell across the country and can benefit from multiple locations strategically placed. Before you decide on a 3PL partner, you need to consider all of the features of pharmaceutical ERP software. Below we explore how a Pharmaceutical ERP plays an important role and automates your business processes.
Pharmaceutical products require specialized procedures for their receipt, storage, handling, and distribution to their final destination.  Meta-Pharma, an ERP Solution for Pharmaceuticals Industry combines years of experience with a technologically advanced infrastructure for a sense of confidence and commitment that clients rely on and appreciate for the needs of pharmaceutical warehouse and distribution.
Meta-Pharma and Automated Processes
MetaPharma is an ERP Solution for Pharmaceuticals Industry built on Microsoft Dynamics 365 Business Central. It includes robust accounting and inventory management features and advanced functionality. Which work for traceability, lot tracking, regulatory compliance with the DEA, FDA, and DSCSA, and warehouse management. These features work together to automate processes and grow your business, increase transparency, and aid in regulatory compliance.
Meta-Pharma is an ERP Solution for Pharmaceuticals that can integrate with the systems used by your 3PL partners. Just like you need a solution to manage your daily business operations. Meta-Pharma with 3PL provides more chances for automation so that it can easily eliminate manual processes and the risk of human error.
Basically, it can be go through EDI, this integration allows your system to connect directly to the system of each of your 3PL partners. It means that instead of manually sending and receiving information and then manually updating your software, the systems can directly exchange information with one another, and then automatically update data and status'.
Value-Added Solution for Pharmaceutical Distribution
As you can see, integrating your Pharmaceutical ERP system with the software used by your 3PL partners is a much more efficient way of doing business. And, when you compare the costs and time associated with this, you may be happy to find that there is a clear case for electronically exchanging data. Especially, if you have to do a lot of transactions and a high order volume then it must be a better ERP solution for your Pharmaceutical Distribution business.
For more information and a tailored demonstration contact us at Meta-Pharma.